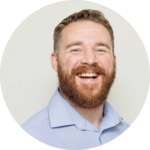 In our latest blog, Clinical Project Manager, Chris Moore explores the key challenges faced by US biotech companies planning to initiate their gene therapy study in the UK or Europe.
One of the initial challenges that US biotech companies will need to overcome is understanding the differences in study site set-up and initiation in the UK and Europe compared to in the US. Regulatory differences, cultural differences, logistical considerations and language barriers must all be considered and prepared for in advance to ensure the most efficient site set-up and initiation process and to fully benefit from running clinical trials in the UK and Europe. 
The UK and Europe are globally recognised as attractive locations for gene therapy trials, with the UK alone accounting for over 12% of global cell and gene therapy clinical trials1. There is a multitude of reasons for this, including the strong regulatory framework and well-established infrastructure for conducting clinical trials. Additionally, the UK and Europe have a large and diverse population that can provide a broad range of patients for clinical trials, alongside a strong tradition of scientific research and a high standard of medical care, which can facilitate the conduct of high-quality gene therapy clinical trials. The UK and Europe are also home to a number of leading gene therapy research centres and academic institutions to conduct the research, which can play a key role in achieving study objectives.
Site selection is one of the first major considerations, and the mix of academic, public and private clinical research sites in the UK and Europe is slightly different to the US, where private sites tend to be more common. The UK and Europe have a strong tradition of academic and public clinical research, with many large academic medical centres and public hospitals serving as important sites for clinical trials. These academic and public clinical research sites are often affiliated with universities or public health systems and may have strong connections to government or non-government organisations that support clinical research. During the site selection process, it is important to consider that academic and hospital sites in the UK and Europe are often used for a multitude of activities, such as patient care and teaching, meaning resources may be less readily available. As such, these sites may incur longer site set-up and initiation timelines than expected, especially when compared to private clinical research sites in the US.
During the site feasibility process for a gene therapy study, it is crucial to focus on the current workload and capacity of the sites as too much competition with site resources could hold up site set-up activities. The resources of the pharmacy department could also be key because there can be a lot of additional work for the pharmacy teams in setting up a gene therapy trial and this is often a rate-limiting step. In the UK, sites must be registered with the Health and Safety Executive (HSE) to perform gene therapy trials and then for each individual trial, a risk assessment must be completed to ensure the safety of workers and the environment, specific to each project. In the EU, this can differ depending on the member state, therefore it is important to understand what additional gene therapy approval is required in the specific European country. Including sites that are experienced in gene therapy studies can save a lot of time, especially for countries where additional local risk assessments or approvals are needed. EU and UK sites that are required to perform additional submissions and documentation that are not experienced in doing so, will tend to require a lot of additional support from the Sponsor to complete these tasks. 
Biotech companies must ensure they are familiar with any additional requirements for ethics committee meetings for gene therapy trials in the countries they are applying for. In the UK for example, only specific Research Ethics Committees can review submissions for gene therapy products and so to save time, it could be beneficial to manually book the ethics committee meeting in advance of submission. Otherwise, once the submission is performed, it may be a considerable amount of time before the next committee meeting is available to review the gene therapy submission, which could delay the Initial Submission Date.
When the contracting and budgeting process begins, if the country or countries selected have an expected template to be used, it is advisable to use their template where possible. The wording and budget format will be familiar to the sites and so the review process is generally quicker, taking less time to review. Whilst it is not mandatory to use the EU or UK Clinical Trial Agreements template or national templates, doing so can help to streamline the negotiation and contracting process and provide a consistent set of terms and conditions for clinical trials across multiple EU member states.  For gene therapy studies, expect the most variance in budgets for pharmacy set-up costs as this can differ significantly between sites because they all have different facilities and processes in place of varying complexity and require differing amounts of resource to complete.
When working with non-English speaking countries in Europe, it is not essential for all documents to be translated into the home country's language, however, it is important to be aware early on which documents do need translation services. Generally, any patient-facing document will need translating in the majority of countries in Europe. If required, it is recommended to work with a translation services company that has a medical and clinical research background to ensure medical terminology is translated appropriately. This is especially important for gene therapy trials which can have complex scientific information conveyed in a way for people with little scientific knowledge to understand. The translation needs to ensure it also explains the information in an understandable way and does not revert to more complex scientific language. Ethics committees particularly pay very close attention to the quality of these translations and will insist on re-translation of documents if required, which can increase costs and impact timelines.
How Boyds can help
Boyds has unparalleled expertise and strong knowledge of the regulatory requirements for gene therapy studies in both the UK and the broader EU region. This can be especially helpful for US companies that may not be familiar with the regulatory landscape in the UK and Europe. We have the local knowledge and can provide valuable insight and expertise on issues such as patient recruitment, cultural differences, and healthcare system dynamics. This can help to ensure that the study is designed and delivered in a way that is relevant and acceptable to the local population.  
We have an established relationship with a network of UK and European investigators, enabling us to provide access and start engagements efficiently. This can help to accelerate the study timeline and improve the quality of data collected. We are also able to provide support with logistics such as arranging site visits, managing translations, and coordinating travel for study personnel, ensuring the study is set up and executed smoothly, and any issues that arise are quickly resolved. With our experience of working with UK and European regulators and ethics committees, we know what is required to obtain the necessary approvals and can assist you in understanding the benefits and risks of the different approaches available. This is especially important for smaller or start-up biotech companies that do not have the resources to establish a physical presence in the region.
To find out how Boyds can help you set up your gene therapy study in the UK and Europe, get in touch with a member of our team.
---
(1) Press release: UK accounts for over 12% of global cell and gene therapy clinical trials – Cell and Gene Therapy (catapult.org.uk)