Boyds took the bold step to open its US office in September 2021, appointing Katy Rudnick as Vice President and Head of US Regulatory Affairs to head up the (then) newly established expansion office. One year on, we reflect on the last twelve months and look to the future.
Boyds had already built up an established US client base when it took the steps to create an on-the-ground presence in what is arguably the most exciting market for developing cutting-edge medicinal products and treatments. For Katy, picking up those existing relationships and continuing to develop Boyds' links provided a smooth transition into life at Boyds.
"I am a regulatory professional and joining Boyds presented me with an exciting opportunity to help build the US arm of an established and trusted cutting-edge focused consultancy. Jumping into business development alongside managing a portfolio of regulatory projects has been challenging, but it is one that I am enjoying! I am fortunate to work with such an experienced team at Boyds, many of whom have PhDs and are engaged in the medical and academic communities – I can draw on their knowledge and expertise which adds to what I can do for clients."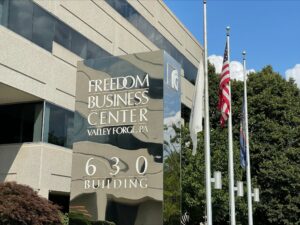 "Having someone here on the ground, and in the right time zone, provides a positive message to our existing US clients. More importantly, these first twelve months have demonstrated our commitment to the vibrant biotech community as a whole, and this is something I have been able to build on as we develop strong, new links to companies across the sector," reflects Katy. "Boyds has been well received by US clients, whether they are looking to file in the US, UK or Europe."
One of the biggest challenges Boyds faced was that of name recognition. As a relatively small company expanding into the US market, there is work to do in terms of advertising and publicity, while continuing the established and strong reputation in the UK and Europe.
Katy comments, "The constraints of the pandemic have made it more difficult to get out and about and meet clients and regulators in person. This presents challenges when developing your brand presence, and we have had to be creative to ensure we engage and raise awareness of how we can support our clients."
Joining Lifesciences Pennsylvania, and being located in King of Prussia, have both helped with visibility in the Boston and DC areas, with Katy able to attend the FDA events. The focus now is on building out the network and growing the team. Earlier in the summer, Katy was joined by Ami Patel, an experienced product development professional. The US office will continue to grow as we support our existing clients and take on additional scope.
So what does the future hold?
It continues to be an exciting time for Boyds. Boyds will continue to build on its commitment to US clients, as well as developing new services and offering a full-scope service, from strategic input to utilizing our technical expertise to execute. Boyds provides the rare combination of due diligence review, strategic project planning, and individual service offerings to either take on the full scope of the project or fill the individual service areas that our clients often require. Katy says, "we are happy to offer soup to nuts or anywhere in between".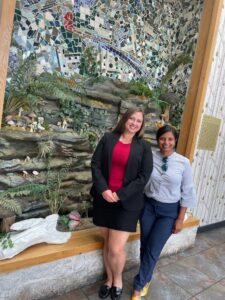 Katy comments, "There is a huge opportunity for Boyds to grow in the US, and I am excited to evolve the team and establish Boyds as a respected US consultancy. We have the flexibility to grow in response to client demand and needs. We offer something quite special and treat our client projects as if they were our own. We help compose the strategy needed for product development through market approval and we are not afraid to roll our sleeves up and provide hands-on support along the way."
"We are experts in working in the grey spaces of novel treatments. Our focus is on making difficult things possible, solving problems and finding solutions while maintaining superior client satisfaction and contributing to the advances in modern medicine. Our bespoke and tailored approach will continue to support clients in achieving project milestones and accelerate marketing approval. Your success is our success!"
To find out more about how Boyds can help you with your drug development project, click here.