We are delighted to announce the appointment of experienced regulatory affairs professional Katherine Bowen in response to a rise in demand for our specialist regulatory services.
With more than 14 years' experience in regulatory affairs across both mid to large pharma and consultancies, Katherine joins Boyds as Senior Director of Regulatory Affairs.
Katherine joins Boyds from regulatory consultancy DLRC where she was Head of Regulatory Teams and Principal Consultant leading a team of regulatory consultants as well as providing strategic and operational regulatory advice to clients. Prior to this, she worked for companies including Eli Lilly and Amgen across a range of therapeutic areas from early phase to regulatory approval.
Katherine has a PhD in Neuroscience from the University of Cambridge where she studied mechanisms of axon degeneration in inflammatory, demyelinating disorders.
At Boyds, Katherine will lead client projects and provide strategic regulatory advice to facilitate regulatory input, incentives, and early market access. In addition, she will work alongside Dr Julie Warner, Vice President of Regulatory Affairs, on developing and growing the award-winning regulatory affairs team.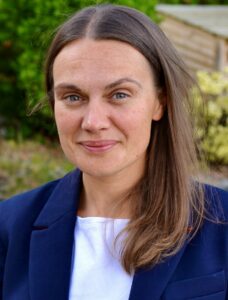 Of joining Boyds, Katherine said: "Boyds has a fantastic reputation in the industry and is renowned for helping to bring cutting-edge treatments to patients. I'm really excited to be a part of this, and look forward to bringing my regulatory expertise, enthusiasm and pragmatism and drawing on my previous experience to help the team and clients progress and develop."
Dr Julie Warner, Vice President of Regulatory Affairs at Boyds, adds: "We continue to see an increased demand from biotechs and academic groups looking for our regulatory expertise and support, particularly in advanced therapy medicinal products (ATMPs), and cell and gene therapies. Katherine's experience and proven track record of providing strategic regulatory advice across a range of therapeutic areas will be invaluable as we continue to build on this growth and add real value to clients looking to bring their medicines to the market."