The role of a Medical Director is not only the key to the success of the medical department but secures medical as a key strategic Partner. This however is not always straightforward to achieve with competing priorities and views. Our experienced team has first-hand experience with the challenges faced by Medical Directors every day. Dr Karen Mullen, Chief Medical Officer at Boyds explains how getting the right support can help Medical Directors to excel in their role, navigate the challenges, and implement the practices to create a high-performing, and effective medical department.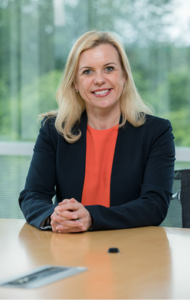 Having worked as a Medical Director for GSK, I appreciate how critically important the role of a strong strategic leader is; managing complex stakeholders; working with key external experts; managing relationships with senior government officials and being a credible spokesperson for your company. 
A Medical Director requires not only broad technical expertise, but also the ability to use sound judgment based on experience and impeccable business skills, as well as the ability to set up and manage governance frameworks and risk management plans, the confidence to influence, negotiate and challenge senior leaders appropriately, manage complex matrix-based teams, understand the data, manage crisis situations, such as, patient safety issues and urgent product recalls. In addition, the ability to embrace the evolution of medical affairs, providing strong strategic leadership driving delivery that is fit for the future in a world of digital transformation, innovative evidence generation and the need to communicate clinical and economic benefits to ultimately improve patient outcomes. 
It can be a lonely place, and finding the right external support is hard, but with a good mentor working alongside as a sounding board, it is possible to challenge thinking and gain a fresh perspective.
Mentoring and support for Medical Directors
Having an effective and successful medical department requires a strong leader with strong business acumen, excellent relationship-building and communication skills, and confidence with external stakeholders. We work with you to support and refine your personal, leadership and business management approach, as well as enriching your technical capability training and development and providing a sounding board as the growth journey accelerates. 
Our aim is to help you to develop the skills, competencies, attitudes, and behaviours which impact positively on both business and personal performance. This can include:
reviewing and optimising the structure of your medical department 
managing and developing team members 
managing urgent safety issues 
advising on regulatory matters including product recall 
dealing with ABPI complaints, including PMCPA appeals
stakeholder management 
developing and delivering competitive medical plans which drive performance 
scientific engagement and medical share of voice including appropriate measures
governance frameworks 
audits 
clinical development and management of clinical studies 
all aspects of medical affairs 
collaborative working 
early access to medicines 
real-world data and evidence generation
Find out more about support and mentoring for Medical Directors
Karen works with Medical Directors to provide supportive advice, mentoring and coaching based on real-world experience. Her flexible approach and bespoke offering are tailored to suit each individual's needs and requirements. If you are a Medical Director and would like to find out more about how Boyds can support you, please contact the team today.