We are delighted to announce the appointment of Chris Moore as Clinical Project Manager to support growing demand for our specialist clinical trial expertise.
As Clinical Project Manager at Boyds, Chris will provide project management support across a range of client projects, including carrying out ethics submissions, project managing clinical trials in the UK, contributing to study design activities and contract negotiations, overseeing the clinical trial site selection process, and contracting with clinical trial sites.
With ten years' experience in clinical operations roles, Chris joins Boyds from biotechnology company, 4D Pharma Research, where he was Clinical Study Manager and managed the day-to-day activities of non-oncology studies. Chris also spent nine years at the Covance Clinical Research Unit in Leeds in several study planning and study lead roles. He has a Human Nutrition MSc from the University of Sheffield, and a BSc Honours in Human Biology from Sheffield Hallam University.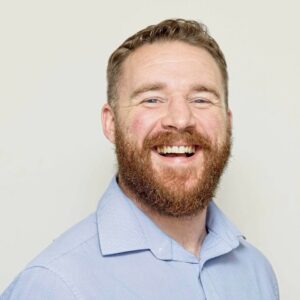 Speaking about his appointment, Chris said: "Boyds differentiates itself from the rest of the industry by offering unique, specialist, and flexible services focused on understanding the needs of each client and adding value to their projects. The team at Boyds works supportively, collaboratively, and creatively, which is important to me, as I feel this is the best way to achieve results for clients.
"In my role as Clinical Project Manager, I am looking forward to identifying solutions to clinical trial challenges as well as ways to improve efficiency and quality for clients, as we work together to translate their innovations into medicinal products for the benefit of patients."
Dr Karen O'Hanlon, Vice President of Clinical Operations at Boyds, added: "We are thrilled to be further expanding our clinical operations team as we continue to experience a rise in demand for our study start up, clinical project management, and site monitoring expertise. Chris' in-depth experience of project managing clinical studies means he will be a highly valuable addition to the team, as we aim to support a growing number of clients to bring medicines to the market."