Boyds launches Regulatory Operations service
Boyds are excited to announce the expansion of its service offering with the launch of a new in-house regulatory operations service that will enable the company to support the full lifecycle of its clients' drug development projects.
The new service, which has been developed in direct response to growing client demand, will involve the planning, coordination, and execution of all tasks relating to the development, submission, and maintenance of regulatory documents necessary for the approval and post-approval lifecycle of drugs, medical devices, and other healthcare products.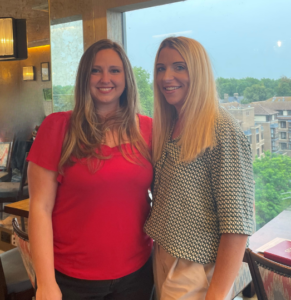 The Regulatory Operations group will be led by Katy Rudnick, with the support of Michelle Hackney and Navila Rehman all of whom are highly experienced and have a track record in regulatory operations and publishing.
Boyds has also invested in industry-leading regulatory information management software, LORENZ docuBridge, which provides a range of features including regulatory document management, content validation, and deployment of electronic submissions.
"Regulatory operations play a crucial role in helping companies to navigate complex regulatory landscapes, ensuring products and services meet the required standards of safety, efficacy, and quality, whilst adhering to regional-specific laws and guidelines." Katy Rudnick explains. "It is a highly complex and often arduous process. By bringing this expertise in-house, we can support the project submissions independently as well as from a lifecycle perspective for our clients and by creating operational efficiencies by reducing associated time and costs. The publishing strategy and timelines are managed internally by one integrated team that combines significant eCTD global publishing knowledge with regulatory submissions expertise to provide an efficient and specialist service.
"Boyds' dedicated and expert regulatory team works directly with clients all the way through the drug development process, so bringing in regulatory operations is a natural progression in terms of the services we offer and is in line with Boyds' ongoing growth strategy."