Boyds expands regulatory affairs team in the US
Boyds is delighted to announce the appointment of regulatory affairs professional Eric Hardter to our US team.
Eric joins Boyds as Associate Director, Regulatory Affairs, and will be based at Boyds' office in King of Prussia, Pennsylvania, situated in the heart of 'Cellicon Valley.'
With over eight years of regulatory experience, Eric joins Boyds from global contract research organisation, The Emmes Company, where he led the regulatory strategy department.
Eric holds a degree in Biochemistry as well as a PhD in Chemical Biology from Boston College and is a member of the Regulatory Affairs Professionals Society (RAPS). He also holds RAPS Regulatory Affairs Certifications in the US, Canada, and EU. Eric has a wealth of experience including cell and gene therapies, biologics, and small molecules in therapy areas such as ophthalmology, immunology, oncology, and transplant medications.
At Boyds, Eric will work on early phase projects, supporting clients from both strategic and operational aspects including formal meetings with competent regulatory authorities, and helping to prepare marketing applications. He will support clients in the US as well as those in other regions including the EU.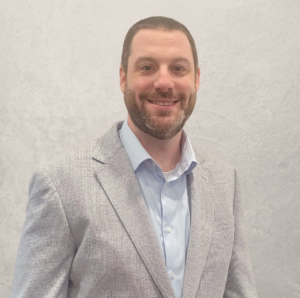 Of joining Boyds, Eric said: "I am excited about joining Boyds and having the chance to work for a cutting-edge company that is involved in new and emerging areas of life science. Having previously worked in the CRO space, I was looking to take the next step into a specialist consultancy that offers me the opportunity to work in different markets and applications, while remaining in a client-facing role. I feel that this position is an ideal fit for me, and I look forward to using my experience and expertise to further develop Boyds' global client base."
Katy Rudnick, Vice President and Head of US Regulatory Affairs at Boyds, added: "We are thrilled to be expanding the US team, and the overall Boyds regulatory team with Eric's appointment. Eric's scientific background, expertise across various areas of drug development, and his penchant for writing will make him an immediate asset to the team.
"The growth of our US team reflects Boyds' global reputation for providing specialist regulatory expertise, as a growing number of early stage biotechs, pharma companies, medical device companies, and academic institutions seek our services and support."