Boyds is delighted to announce the appointment of Pharmaceutical Physician, Dr Harriet Gray Stephens, to the Clinical and Medical Affairs group to further strengthen the companies clinical expertise.
Harriet joins Boyds from GlaxoSmithKline's Clinical Research Unit in Cambridge where she was a Clinical Research Physician. After qualifying in Medicine at the University of Oxford, and training in anaesthetics and intensive care medicine in Cambridge and Edinburgh, Harriet switched her focus to train in pharmaceutical medicine and held roles at UK contract research organisation (CRO), Medinova Research and NHS general practice, Lakeside Healthcare.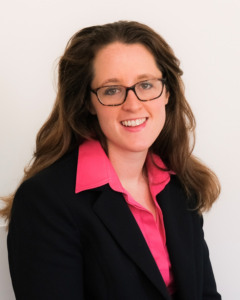 A member of the Faculty of Pharmaceutical Medicine and a Pharmaceutical Medicine Specialist Trainee (PMST), Harriet will be based at Boyds' Cambridge office where she will provide medical and strategic input into clients' product development programmes, as well as pharmacovigilance and medical monitoring expertise.
Professor Alan Boyd, President and Founder of Boyds, said: "Harriet attended the Diploma in Pharmaceutical Medicine (DPM) course I ran for the Faculty of Pharmaceutical Medicine, and I knew that her background and expertise would be the perfect fit for Boyds. We are delighted to welcome Harriet to the company, and have no doubt she will be an immediate asset to the Clinical and Medical Affairs team as we support an increasing number of clients with developing new and innovative medicines for the benefit of patients."
Harriet added: "Boyds is a fast-growing company with a strong reputation in the industry. It is a privilege to have the opportunity to work as part of its close-knit, highly experienced Clinical and Medical Affairs team on a range of transformational and inspiring pharmaceutical and biotech product development projects. I'm looking forward to applying my specialist clinical expertise and pharmaceutical medicine to help advance our clients' exciting, cutting-edge innovations."