We are pleased to announce the appointment of experienced regulatory professional, Harriet Edwards, in response to a sustained rise in demand for specialist regulatory services and expertise. 
With more than nine years' experience in regulatory affairs across generic pharmaceuticals, early stage clinical CROs and biotech companies, Harriet joins Boyds as Associate Director of Regulatory Affairs.
Edwards joins Boyds from Nottingham-based albumin-enabled solutions provider, Albumedix, where she was Head of Regulatory Affairs and Enhanced Services, helping to lead the regulatory affairs group whilst implementing a new operational business unit. Prior to this, she worked in regulatory affairs at Quotient Sciences, a pharmaceutical CDMO and CRO.  
Harriet holds Master of Science degrees (MSc) in both Pharmacology and Regulatory Affairs, and is planning to undertake a PhD in Regulatory Affairs, specialising in the regulation of genome editing technologies.
A member of the editorial board for The Organisation for Professionals in Regulatory Affairs' (TOPRA) peer-reviewed journal, Regulatory Rapporteur, Harriet has authored several articles published in professional journals. In 2021, she was awarded the TOPRA Regulatory Excellence Award (Regulatory Communications), and in 2019, received the Valorie Skeffington Award for being the highest performing student on the TOPRA MSc Regulatory Affairs course. 
At Boyds, Harriet will provide strategic advice and operational regulatory expertise to help guide clients' drug development journeys.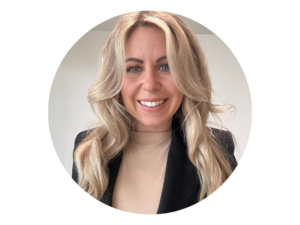 Of joining Boyds, Harriet said: "Boyds is well known for its team of thought leaders, industry experts and innovative thinkers. It has an excellent reputation for supporting the development of novel technologies and helping to bring complex, pioneering treatments closer to patients in need. 
"I am very excited to be part of a team of such experienced regulatory experts and hope to strengthen the team's offering further with my own knowledge, expertise, and enthusiasm. I am looking forward to working across a range of therapeutic areas, but particularly in the advanced therapy space, to support our clients in navigating the ever-evolving regulatory landscape."
Dr Julie Warner, Vice President of Regulatory Affairs at Boyds, added: "We are delighted to be further expanding the team with Harriet's appointment. The recent growth in the team reflects a sustained increase in demand for our regulatory affairs support and expertise from biotechs and academic groups looking for efficient ways to develop their medicinal products.
"Harriet's varied industry experience, as well as her enthusiasm and passion for the fast-paced world of medicines regulations and new technological developments, make her a real asset to Boyds and our growing client base."
About Boyds
Boyds was established in 2005 by Professor Alan Boyd and provides specialist consultancy services to a global client base, supporting the development of new, cutting-edge medicines for patient benefit.