Dr Karen Mullen, Chief Medical Officer at Boyds, recently sat down with pharmaphorum, a leading online destination for healthcare and pharmaceutical industry news.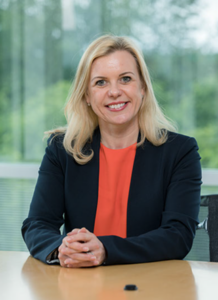 The interview, titled: 'Patient centricity and the changing pharmaceutical vista' provided some interesting insights into the changing landscape of the industry.
Dr Karen Mullen is a highly skilled pharmaceutical physician with more than 20 years' experience in medical affairs and drug research and development. Karen leads our Clinical and Medical Affairs department and its team of pharmaceutical physicians. Her role provides a range of medical monitoring support, alongside safety, pharmacovigilance, scientific and medical advice across a wide range of client projects, including advanced therapies and orphan drugs.
Read the full article on pharmaphorum here.
To find out more about Boyds' expert clinical and medical support, get in touch.